DaVinci Gourmet Classic Chocolate Peanut Butter Syrup - 4 x 750 ml Plastic
Add sweet indulgence to your favorite beverages with this delectable Chocolate Peanut Butter flavored syrup from DaVinci Gourmet. This delicious syrup makes a perfect complement to coffee, cocoa, desserts and cocktails or mocktails. We craft our syrups with the highest-quality ingredients. Professional and home baristas and mixologists alike rely on our products to help them create premium beverages. We sweeten our Classic syrup with pure cane sugar for balanced sweetness. For smooth results, we specially formulate our Classic syrups to mix quickly and easily in hot or cold beverages and resist curdling dairy. Sweet and decadent, this DaVinci Gourmet Classic Chocolate Peanut Butter syrup makes a delicious addition to a variety of beverage and culinary applications. Or try in hot cocoa for a rich-tasting twist. Add to milkshakes for a nutty twist. Combine with flavors from our wide selection of Classic, Naturals and Fruit Innovations products to suit any taste. Our Classic Chocolate Peanut Butter syrup is fat-free and Kosher-Pareve certified.
Diet Certifications: Kosher - Pareve,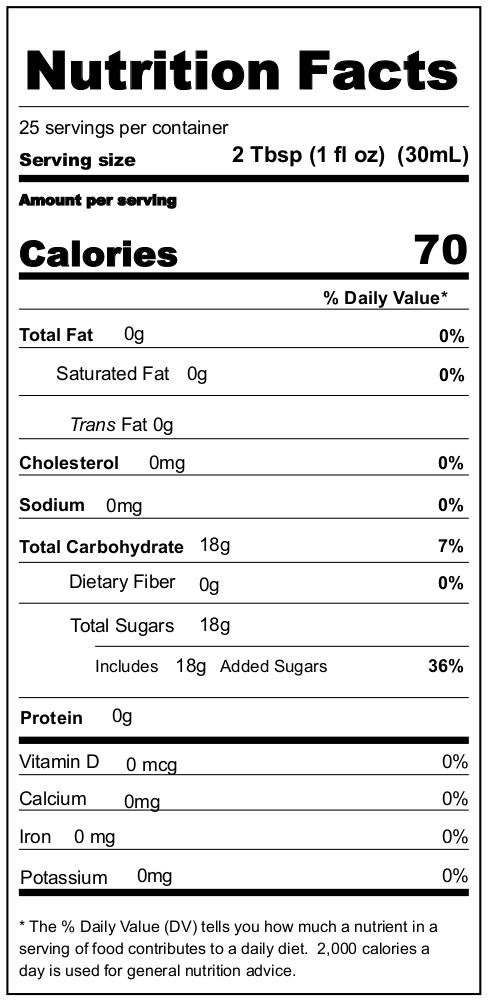 Ingredients: Water, Cane Sugar, Caramel Color, Citric Acid, Sodium Benzoate (preservative), Potassium Sorbate (preservative), Natural and Artificial Flavor.