DaVinci Gourmet Fruit Innovations Peach Syrup - 4 x 750 ml Plastic
Enjoy the flavor of sweet, velvety peaches with this deliciously fruity syrup from DaVinci Gourmet. We specially formulate all our Fruit Innovations syrups to mix easily into cold drinks for fruit flavor in every sip. Every product we create at DaVinci Gourmet contains only the highest-quality ingredients for exceptional taste. Across the globe, professional baristas and mixologists trust our products to please the most discerning palates. Our peach syrup is no exception. With pure cane sugar and real peach juice, you can add authentic fruit flavor to your creations. Create a variety of refreshing cold beverages with Fruit Innovations Peach syrup. Try our peach syrup in cocktails and mocktails to create your own signature drinks. Our Fruit Innovations Peach syrup is Kosher-Pareve certified.
Diet Certifications: Kosher - Parve,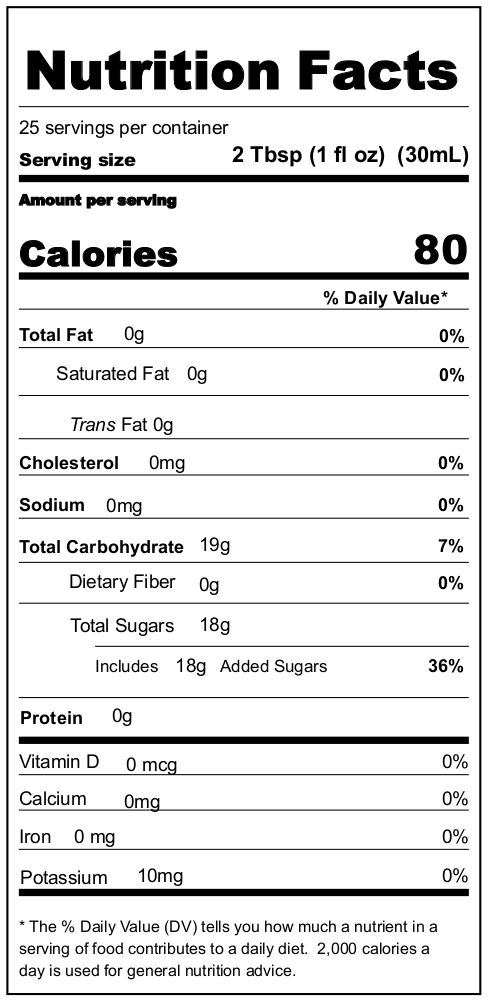 Ingredients: Cane Sugar, Water, Natural Flavor, Citric Acid, Peach Juice Concentrate, Potassium Sorbate (preservative), Guar Gum, Xanthan Gum, Caramel Color, Yellow 6.