DaVinci Gourmet Classic Ginger Syrup - 4 x 750 ml Plastic
Balanced savory-sweetness in our Classic Ginger Syrup brings spicy, fresh flavor to a range of beverages. A must-have for every well-stocked bar or kitchen, our versatile ginger syrup adds a surprising twist to culinary preparations as well. At DaVinci Gourmet, we source the highest-quality ingredients for our Classic line of syrups to ensure incomparable flavor. We craft our syrup with real ginger puree for authentic spicy flavor. Then we sweeten our syrup with pure cane sugar for a balanced profile. Try it in cocktails, mocktails or Italian soda for a delicious flavor complement. Or indulge your creativity and invent signature cocktails with a spicy splash of our delicious syrup. For unique custom flavors, combine syrups from our wide selection of Classic, Naturals and Fruit Innovations products. Our Classic Ginger syrup is fat-free and contains real ginger puree. This DaVinci Gourmet Classic syrup is available in a 750 mL plastic bottle.
INGREDIENTS: Cane Sugar, Water, Strawberry Juice Concentrate, Natural Flavor, Citric Acid.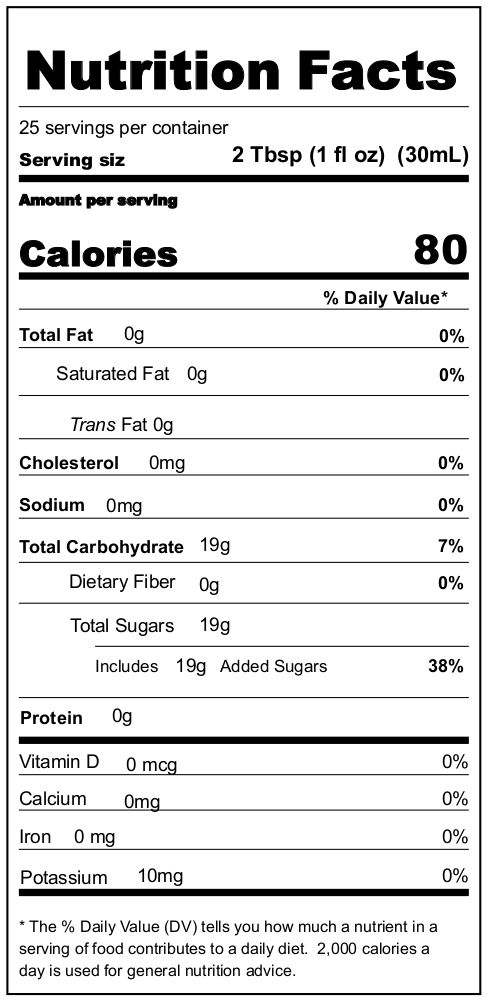 Ingredients: Cane Sugar, Water, Ginger Puree (Ginger, Citric Acid), Natural Flavor, Xanthan Gum, Sodium Benzoate and Potassium Sorbate (preservatives), Titanium Dioxide, Caramel Color, Yellow 5.