DaVinci Gourmet Sugar-Free Peppermint Syrup - 4 x 750 ml Plastic
Enliven your creations with the cool minty flavor of this delicious Sugar Free Peppermint syrup from DaVinci Gourmet. Our fresh-tasting Sugar Free syrup contains the same minty flavor as our Classic Peppermint syrup, minus the calories. Created with professionals and connoisseurs in mind, our aromatic, invigorating peppermint syrup is specially formulated to dissolve easily in hot or cold beverages. You can expect smooth results in drinks made with milk and cream too. We designed it to resist curdling when mixed with dairy products, making it a perfect addition to coffee drinks. Our Sugar Free Peppermint syrup contains 0 calories per serving. Kosher-Pareve certified. This DaVinci Gourmet Sugar Free Peppermint flavored syrup is available in a 750 mL glass bottle.
Diet Certifications: Kosher - Pareve,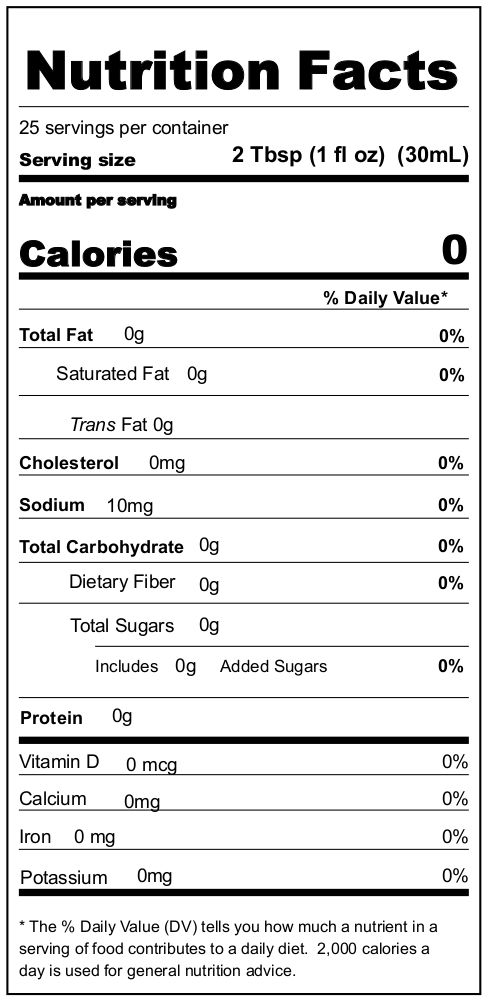 Ingredients: Water, Cellulose Gum, Sucralose, Citric Acid, Sodium Benzoate (preservative), Natural and Artificial Flavor.