DaVinci Gourmet Honey Sweetener Sryup - 4 x 750 ml Plastic
A blend of sweet, subtle honey and pure cane sugar combine to create this easy-to-mix syrup from DaVinci Gourmet. Perfect for both hot and cold beverages, our Classic Honey syrup sweetens without clumping, as an advantage over pure honey. At DaVinci Gourmet, we craft our Classic line of products using the highest-quality ingredients to ensure incomparable flavor. Our honey flavored syrup imparts warm, distinctive flavor to hot and cold beverages, and is specially formulated to resist curdling dairy products. Try our versatile Classic Honey flavored syrup in almost any beverage or culinary application. Combine syrups from our wide selection of Classic, Naturals and Fruit Innovations products to create unique custom flavors for all your signature drinks. Our Classic Honey flavored syrup is Kosher-Pareve certified.
Diet Certifications: Kosher - Parve,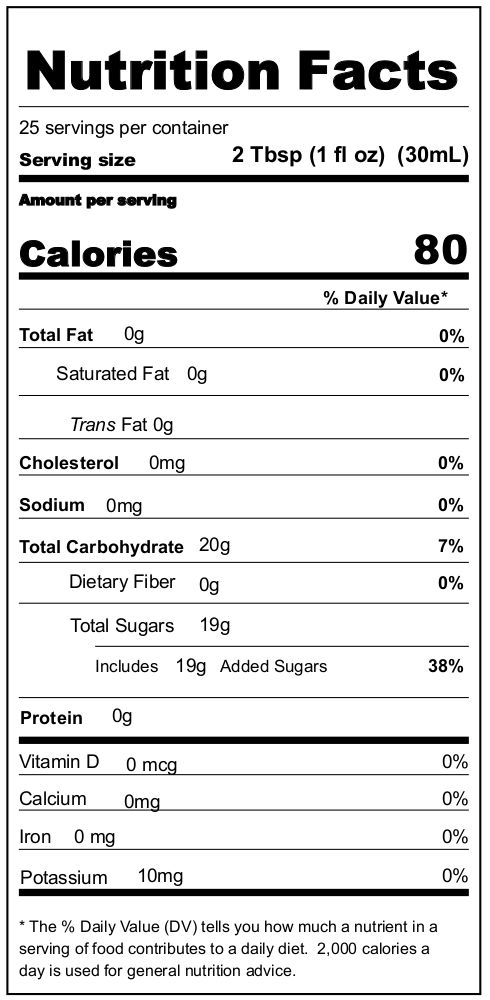 Ingredients: Cane Sugar, Water, Honey, Natural Flavor, Xanthan Gum, Citric Acid, Potassium Sorbate (preservative), Sodium Benzoate (preservative), Caramel Color.